3/23/2016: While the FBI quits after the Ten Most Wanted, the UOPD's Bowl List is more comprehensive, as Betsy Hammond explained in the Oregonian. Page 3 of 11, here: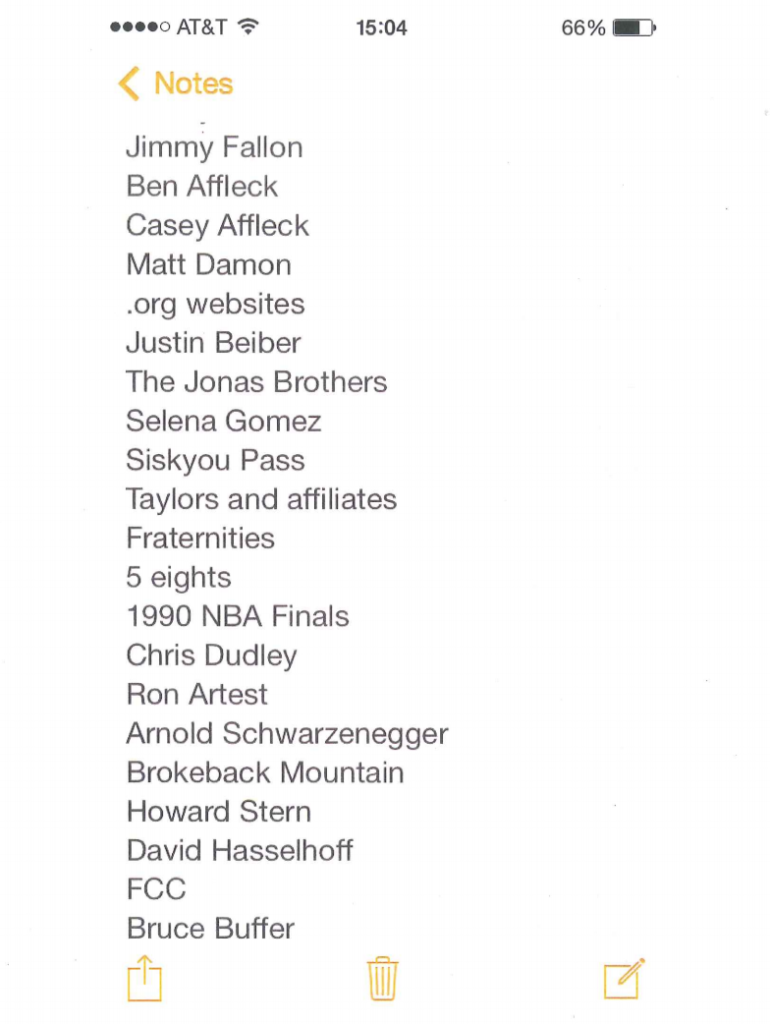 Diane Dietz has the latest KWAX story online. Here's an amuse-bouche, as Debussy would have called it:
… the University of Oregon Police Department broke into the station's locked door to perform a "welfare check" last Jan. 29 or Feb. 1, records show. Soon after, General Manager Paul Bjornstad got word that he was forbidden entry and, instead, had to play the recorded music by remote.
While UO Strategic Communicator Tobin Klinger can neither confirm nor deny that Bieber has been kept in a Matt Court holding cell, VP Kyle Henley is "thrilled" that normal KWAX operations can resume. [Redacted] has left the building, any damage that may or may not have resulted has been cleaned up, and live broadcasts resume Thursday with renowned classical DJ Peter van de Graaf in charge:
"I'm thrilled that we will be able to get back to normal operations," Henley wrote, "and on behalf of KWAX and the University of Oregon, I'd like to thank listeners for their patience over the last two months and apologize for any inconvenience caused by the disruption in the station's normal broadcasting schedule." KWAX listeners say they're excited about the arrival of van de Graaff, who is the popular host of the "Through The Night" overnight show. He's also program director of the internationally syndicated Beethoven Satellite Network.
The BSN is Beethoven's syndicate, not Bieber's? I want to bieleb Henley.
3/11/2016:  UO secrecy about KWAX classical music about Justin Bieber – or Putin? Continue reading →