Update: Gordon Friedman reports in the SJ that Gov. Kate Brown will talk about the audit and her plans for transparency at 1:30 tomorrow in HR 3: https://olis.leg.state.or.us/liz/2015I1/Committees/JLAUD/2015-11-18-13-30/Agenda
Meanwhile Michael Kron's DOJ public records task force is meeting from 1-3 in the Governor's Conference Room: http://www.doj.state.or.us/public_records/Pages/task_force.aspx
And Nick Budnick reports in the Oregonian that Oracle is suing Gov. Brown for withholding Kitzhaber's emails.
And UO's Public Record's Office has announced that it is now going to charge people who request public records not just for the staff time of the offices who find the records (e.g. extracting billing records from UO's accounting system or email) but also for the time of the PR Office staff who do the multi-colored redactions. The public now pays for UO to redact its own press releases? This is a big step backwards for UO transparency.
Update: More from Denis Theriault in the Oregonian, here:
SALEM — An audit on public records, ordered in the wake of Gov. John Kitzhaber's resignation, finds Oregon agencies largely fail to track requests and "struggle to respond" when requests are complex — fostering "suspicion and distrust" that could threaten "the credibility and transparency" of state government. …
What "credibility and transparency" is left to threaten?
11/17/2015: They think the problem is that requestors *believe* agencies deliberately discourage, delay, or block the release of public information. Obviously UO was not one of the agencies audited, because here at UO the problem is that UO's Public Records Office *does* deliberately discourage, delay, and block the release of public information. Case in point – UO's PRO redacts UO's own press releases: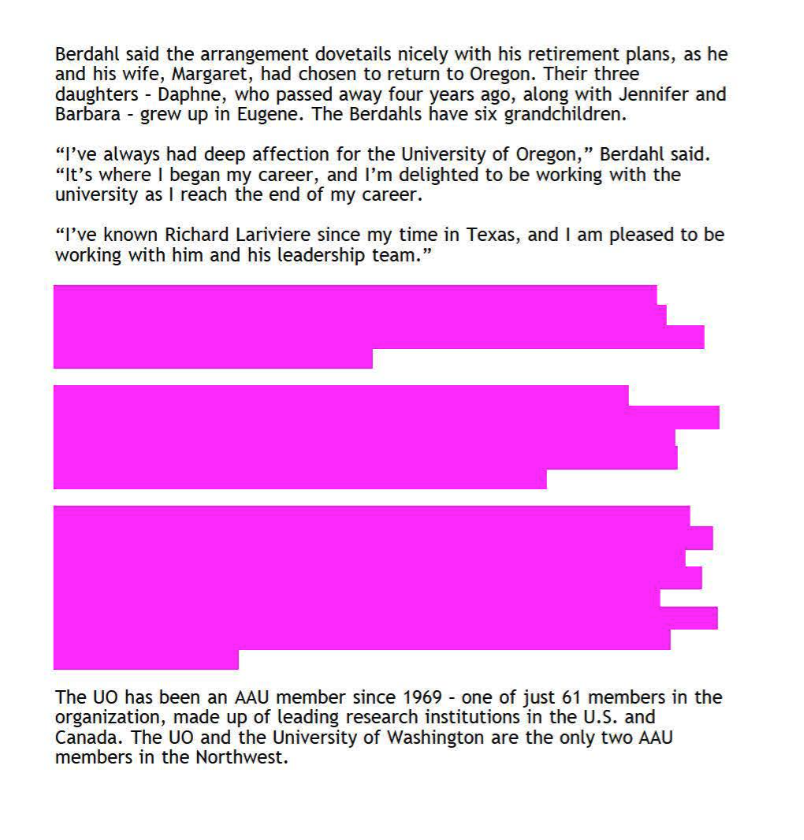 I really wish I could say that UO's compliance with Oregon's public records law has improved since Schill took over.
Full report from the SOS here: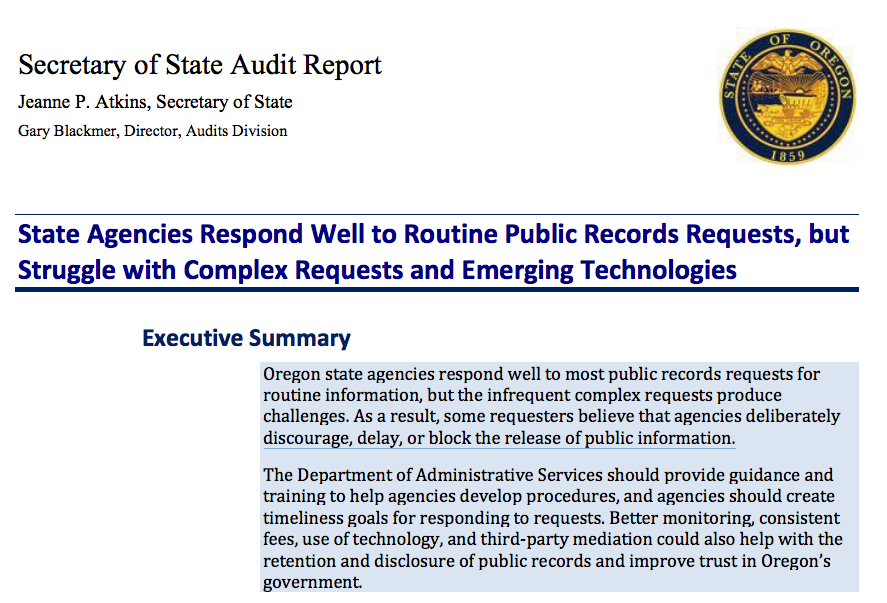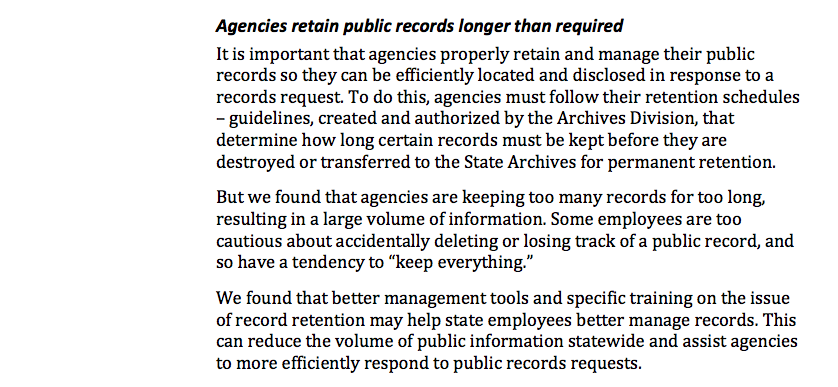 Email is an emerging technology?
Meanwhile Michael Kron's DOJ task force has its second meeting tomorrow. So far the state's newspaper editorial boards are not impressed. Should be an interesting meeting.