It's complicated, I can understand why he'd be confused. Back in May 2012 interim President Bob Berdahl signed this 3 year, $200K deal between UO and Geller: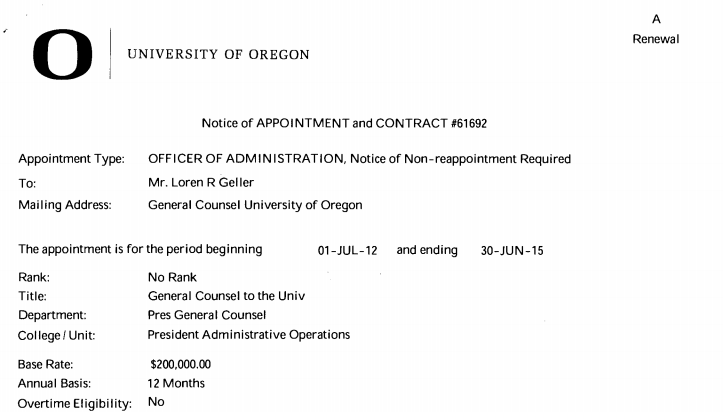 But in January, the OUS Board had passed this policy, making Geller responsible to the OUS board and chancellor.
And now Geller is also the General Counsel to the UO Board of Trustees:

And to top it off, Geller is still trying to push his "Legal Services Policy" through the UO Senate, which essentially makes him the lawyer not just for UO, but also for all UO faculty and staff – at least in his own mind: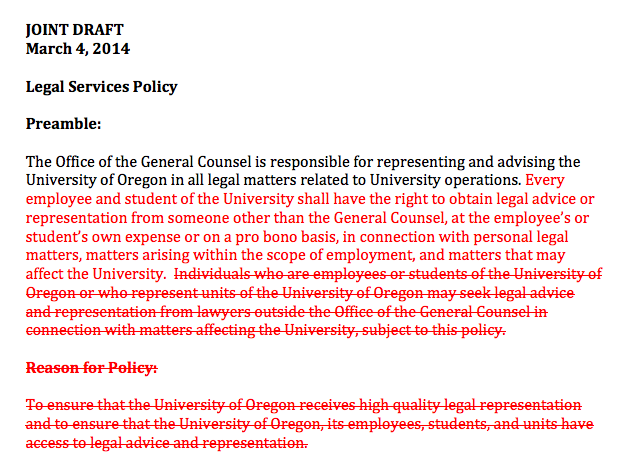 Someone should ask for a legal opinion on how Geller can resolve all these potential conflicts of interest. But the only person currently authorized to give such an opinion is – you got it – Randy Geller.