but just this Thursday at 1:00, for a meeting of the Senate's Intercollegiate Athletics Committee:

Word is that SSA Director Steve Stolp and his boss Lorraine Davis will address questions about the effectiveness of the Services for Student Athletes operation, which segregates Duck athletes from regular UO students while making the regular students foot the entire $2.4M bill for the athletes.
Only two of the twelve black male athletes UO admitted in 2008 had graduated by 2015. That's a one-year anomaly, but from what I've seen of the data Stolp and Davis are going to have a hard time showing a positive effect, even using some of the NCAA's specially cooked up measures. More here: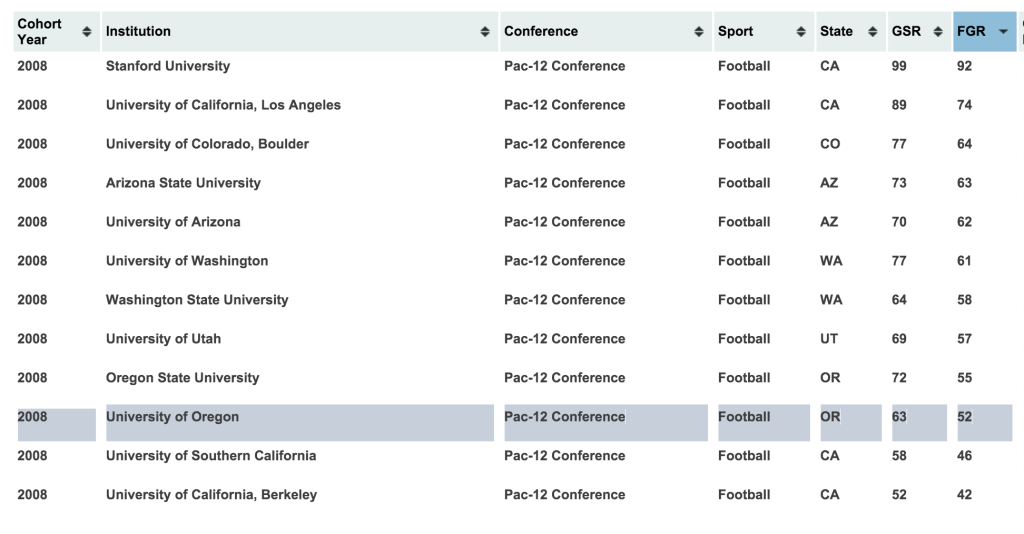 This is an open UO Senate committee meeting, so anyone can attend. Ignore the signs on the stairs saying "Stop: Authorized use only." Just don't ask too many questions. The last time UO student reporters started asking questions, AAD Eric Roedl had them kicked out, Dave Hubin made sure they couldn't use student funds to pay for the public records, UO redacted the shit out of them anyway, and a few years later the administration subverted the IAC with a toothless, secret PAGIA.