December 15 is UO Constitution Day. The UO Constitution lays out the division of responsibilities between the UO President and the UO Faculty, and the procedures for resolving disputes. It was adopted by the UO Faculty Assembly on December 7th 2011, and signed by UO President Richard Lariviere on December 15th.
In honor of the event I am posting a history of the Constitution, from the pseudonymous "Old Man". As prelude, here is the video from the Assembly meeting. The introduction by Senate President Robert Kyr (Music) is followed by Susan Gary (Law), John Bonine (Law) and Peter Keyes (Architecture) giving excellent explanations of what the constitution means: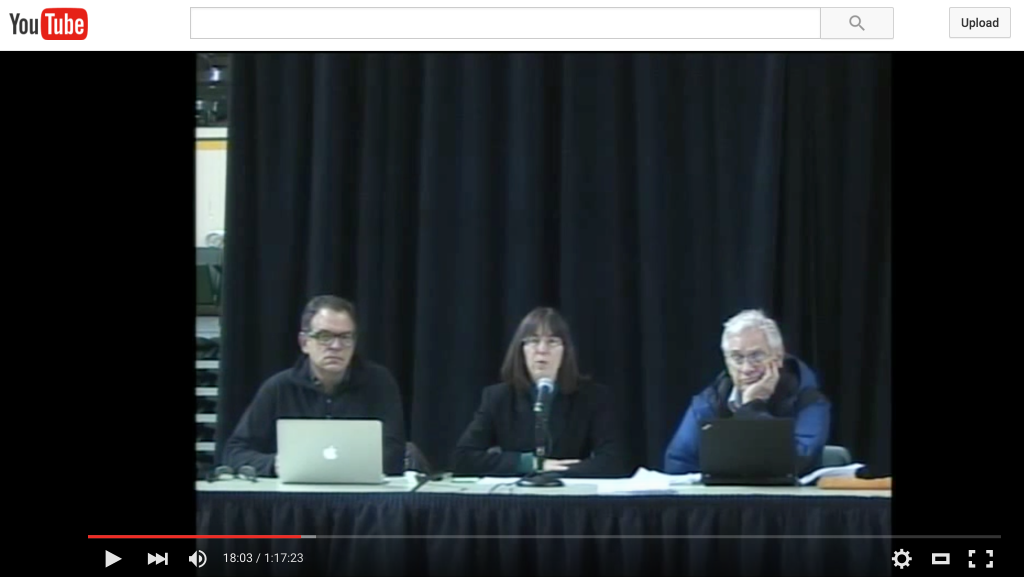 I had no involvement in writing the constitution or its adoption. I would appreciate it if those who did would post comments and corrections.
The History of the UO Constitution
(and the Policy on Policies)
as Recalled by the Old Man­­­
Introduction: This document recounts the loss of the University's century-old tradition of faculty governance, enshrined in its Charter, and events leading to its recovery through the creation and adoption of the Constitution of the University of Oregon.
University of Oregon Charter
"The President and professors constitute the faculty of the University, and, as such, shall have the immediate government and discipline of it and the students therein…"
Oregon Revised Statutes (ORS) § 352.010; originally section 14 of Law No. 9, Oregon Laws 1876
The Good Old Days