The bargaining for a new faculty union contract starts in January. UO's IR department has just released the data from the AAU Data Exchange on UO faculty salaries, pasted below. Full data, by department, here. I've added a spreadsheet showing the salary and comparators for our Johnson Hall administrators below that. (Note that the figure and table use different comparator groups, and also that UO is now using all AAU publics rather than the OUS 8 as the comparator. I'm sorry for the lack of NTTF and GTF data, but the AAU doesn't care enough about you to collect it in any reliable fashion.)
I don't know if UO's reported faculty salaries include the 2013-14 union negotiated ATB and Merit raises, or Tim Gleason's $350 goat. But UO clearly is way behind Richard Lariviere's plan to get UO faculty to the AAU averages – by fall 2014. (Note that Lariviere was talking about the 8 OUS comparators, not all AAU publics as UO is now using, but this does not matter much to the conclusions.) Meanwhile Jamie Moffitt's reserves continue to grow. Lariviere's plan is here, as described in his 2011 letter to Pernsteiner: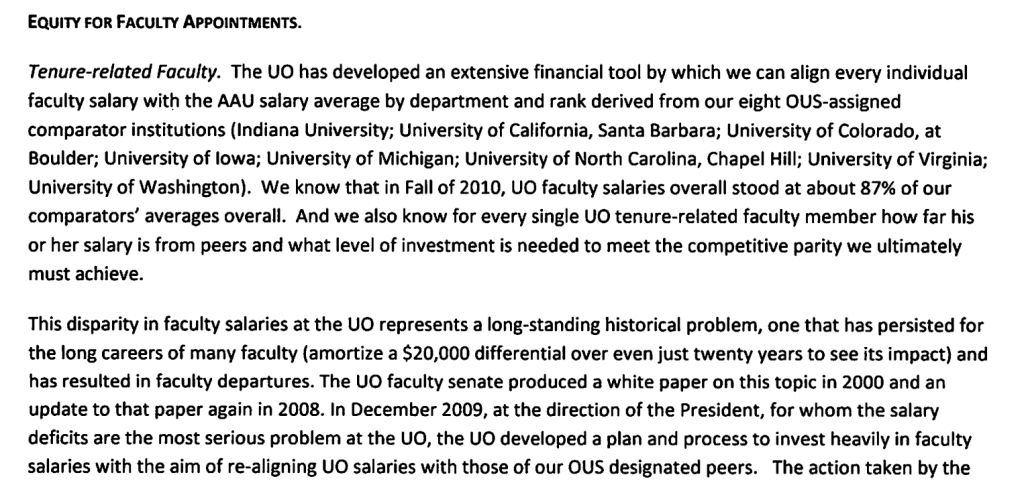 It ain't happening: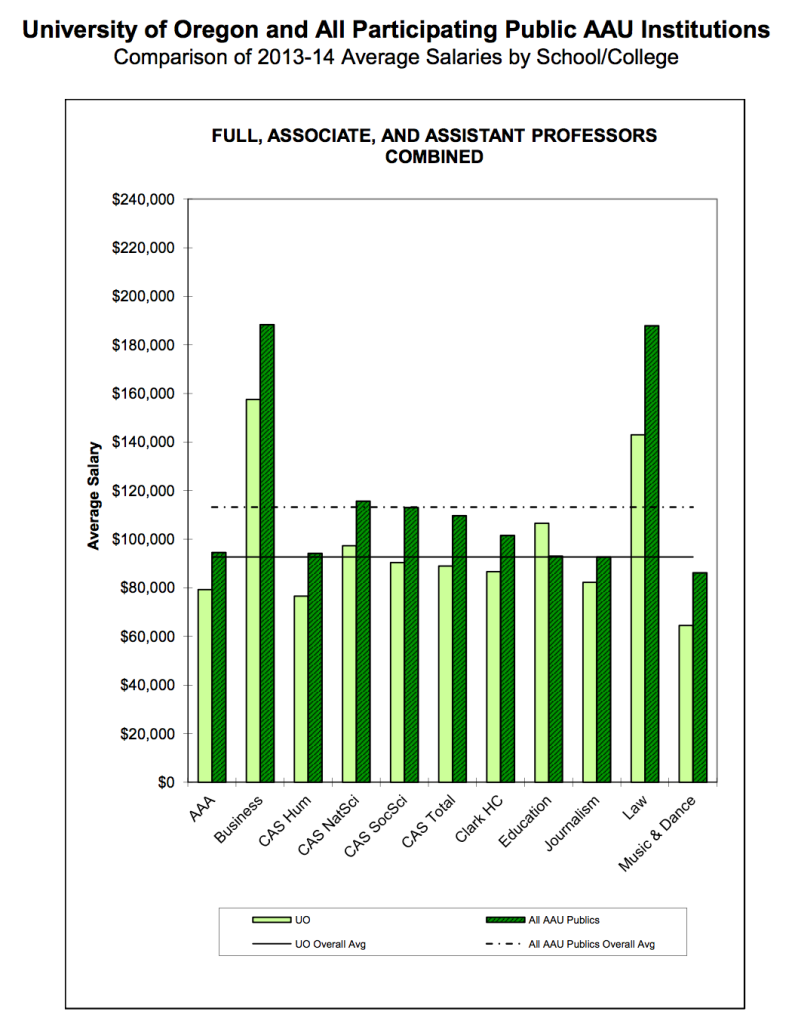 But Johnson Hall is doing more than fine: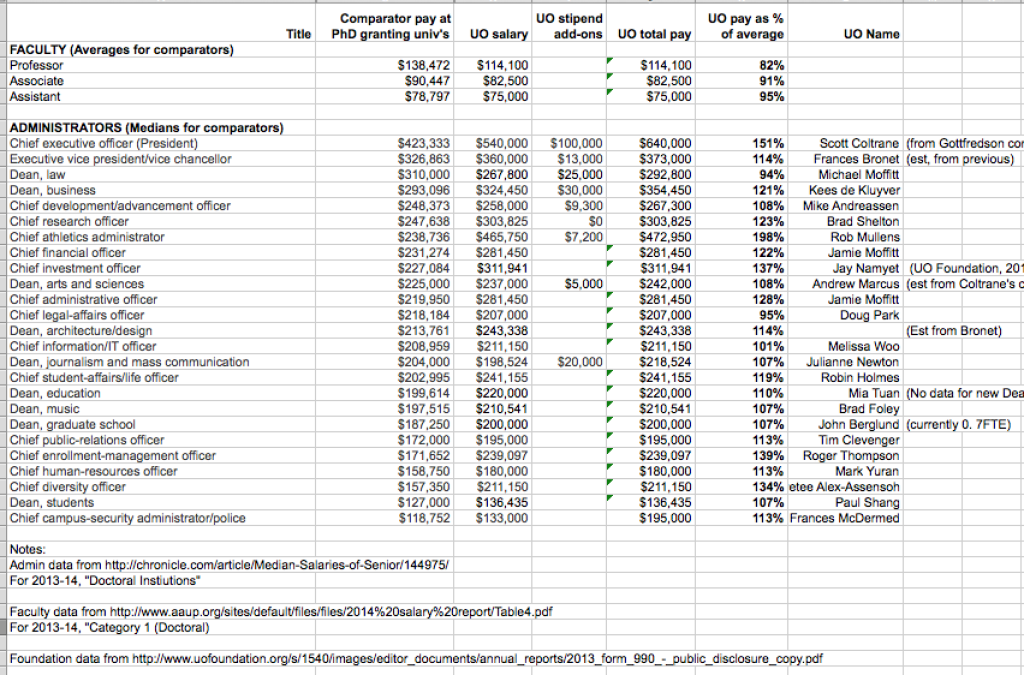 Time series for the faculty?