The belly of the beast – Monday May 9th, 4:30-6:00PM, Room 141 in the UO Journalism School.
"The public hearing is an opportunity for Oregonians to provide input on Oregon's Public Records Laws and the work of the task force."
"So far, the task force has focused on establishing deadlines for public bodies to respond to requests for records, and on addressing the more than 500 exemptions from public disclosure. The task force will also examine the fees that public bodies may charge for records, and consider whether the state should create a Public Records Advocate."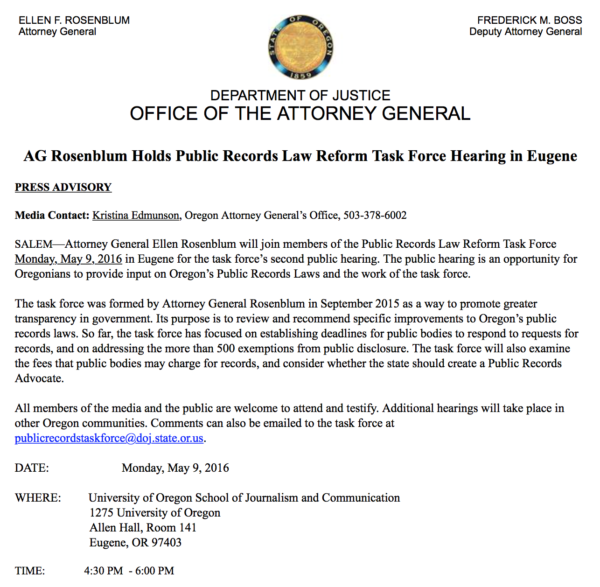 Hard to imagine a more fitting location. Kron's got a hard road ahead of him.