Info on initial failed search here. New official search website here. Job ad here. Search committee consists of
Michael Moffitt (chair), Dean-School of Law
Missy Matella, Assistant General Counsel
David Schuman, Professor of Practice-Law School
Priscilla Southwell, Professor and Department Head-Political Science
Brad Shelton, Interim Vice President for Research
Angela Wilhelms, Secretary of the University.
Finalist #3 for GCVP: Kevin S. Reed, UCLA. Schedule for Aug 5 visit here, resume and cover letter here: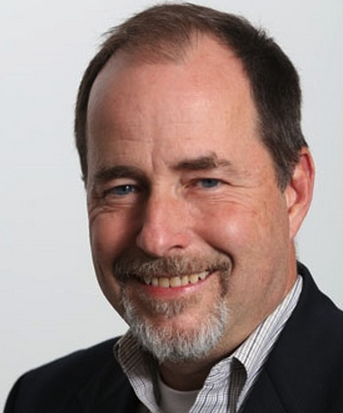 This dude certainly seems to have the qualifications, and want the job. And you've gotta love this, from his letter:
"The legal issues that have brought unwanted attention to UO in the past several years are issues I have handled with success at UCLA, along with many other potentially mission-interrupting matters."
More:
As it happens, I've had occasion to deal with the UCLA Public Records office which Reed supervises. Back in May Diane Dietz compared UCLA's unredacted, speedy, and free responses with UO's fees, redactions, and geological delays, in the RG here: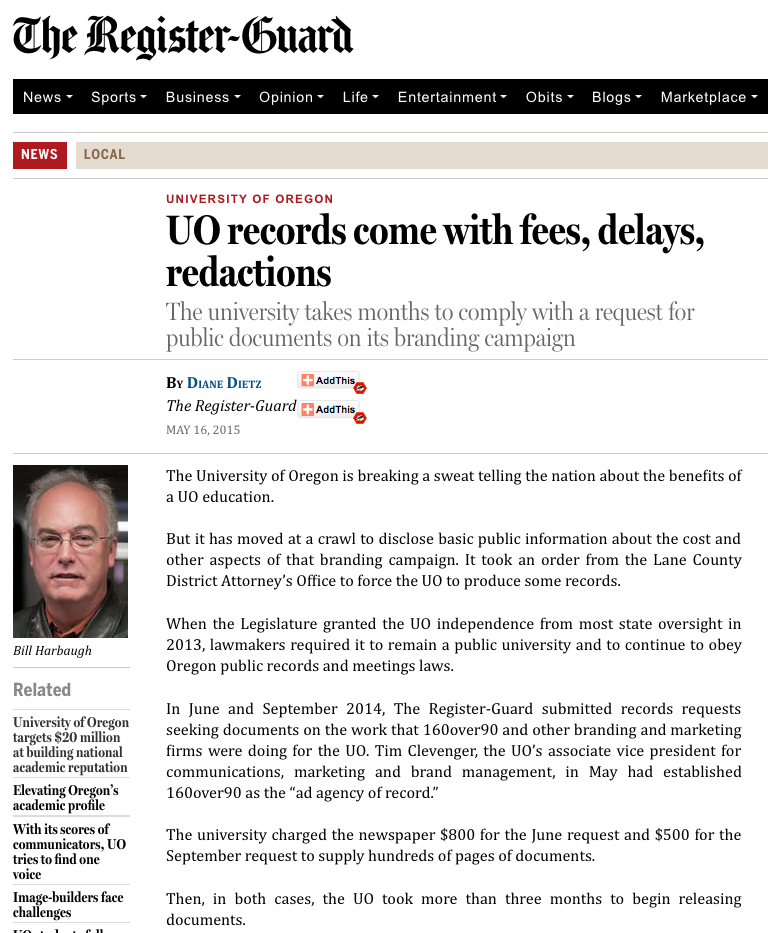 Sacbee reports UCLA paid Reed $276K last year, the UO job is $225K-$325K.
Finalist #2 for GCVP: Doug Park, UO. 
Park was also a finalist for the earlier cancelled search. That resume and cover letter are here. His Aug 4 schedule is here, new letter and CV here.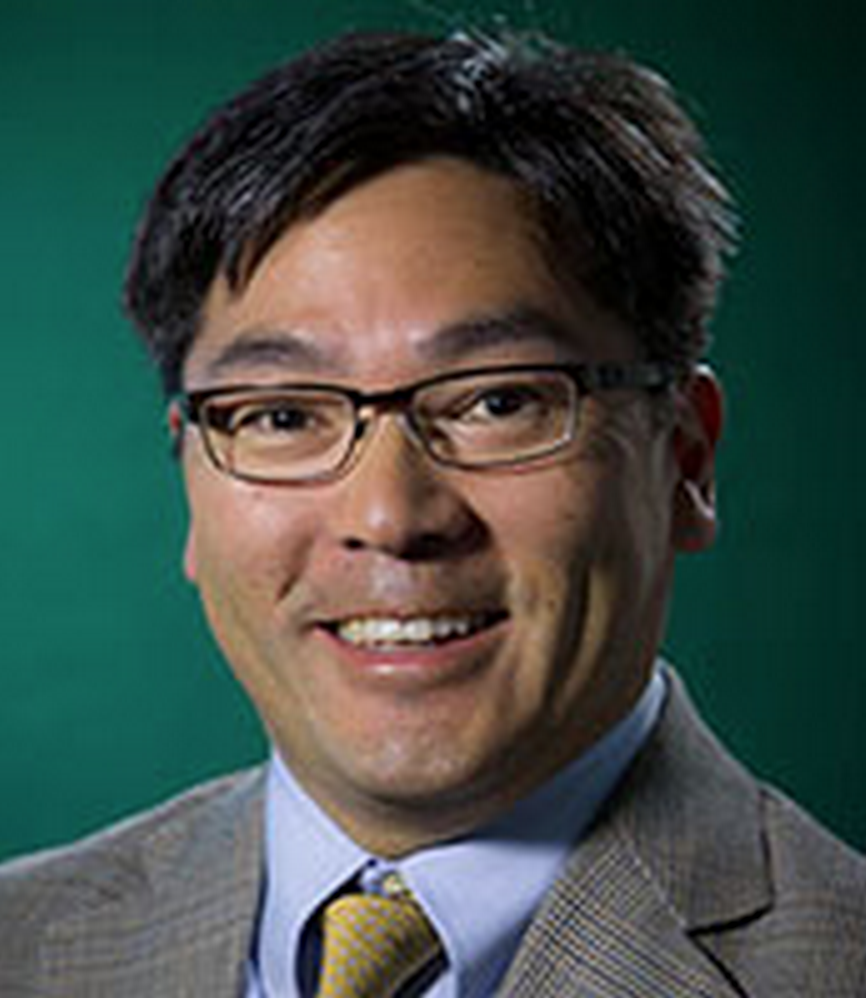 An excerpt from his new letter, which is as interesting for what it omits as for what it includes:
As seen in my curriculum vitae, I have the following UO experiences: law student from 1990- 1993; adjunct law professor from 2003-2008; trial counsel for UO while at the Department of Justice; service on the UO's JSMA leadership council as Board Development Chair and Executive Committee member; service on multiple UO committees; and service as in-house counsel for approximately eight years, including the last year as Interim General Counsel. My spouse [Beth Stormshak] is also a UO professor who has served UO in many capacities including teaching, researching, institute director, and associate vice president for research. These experiences enable me to see UO through the eyes of a student, adjunct faculty, tenure track faculty, administrator and lawyer, all of which provide me with a broad understanding of UO's values, operations and aspirations.
Doug Park's history with UO public records is legion, going back to the requests that led to the Mike Bellotti scandal and Richard Lariviere's firing of his boss Melinda Grier, and the Oregon DOJ's report of "deficient legal representation":
Finalist #1 for GCVP: Kenya Mann Faulkner, U of Cincinnati. 
Aug 3 visit. Letter and CV here.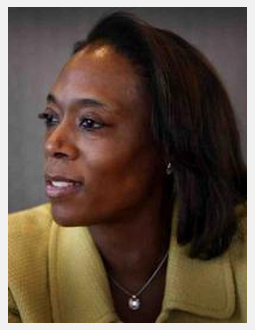 UC paid her $295K last year, the UO job is $225K-$325K.