Bob Keefer has the latest on the deBachle in the Eugene Weekly, from another drip of UO public records. Apparently OBF Exec Director Janelle McCoy was keeping a dossier on Halls' various infractions, "small and smaller", including photos of the depraved acts that took place at the house the festival rented for him in Eugene: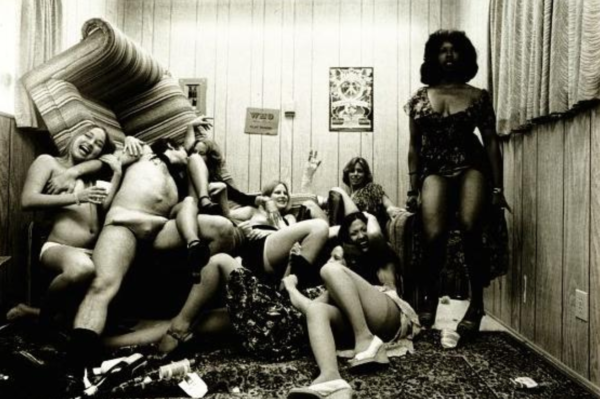 Actually, that's a photo of Who drummer Keith Moon's hotel room after a concert back in the 70's. The photo below shows what happened at the house the OBF rented for Halls – courtesy of the UO Public Records Office: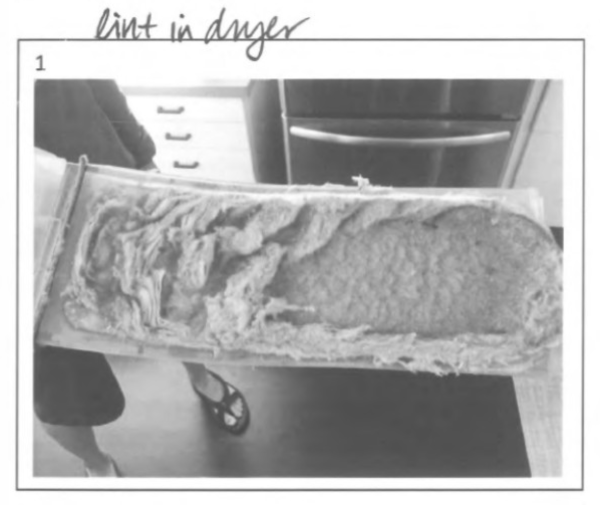 Yes, that's a dryer filter, with lint in it. I'm no Maytag repairman, but the family lint is pretty personal stuff for a university that claims it can't release personnel records. While the EW choose not to publish this photo, UOM's editorial board is far more progressive, and as Keefer reports this is not exactly Harvey Weinstein material:
… OBF executive director Janelle McCoy apparently kept a laundry list of Halls' sins, small and smaller, nearly from the moment she began work at the festival on Jan. 28, 2016. … No transgression seems too petty for McCoy's list, which contains a photo of excessive lint in the clothes dryer at the house where Halls stayed during the 2015 festival.
Perhaps the biggest item on the laundry list was that Halls was "abusive" toward McCoy at an OBF Friends of the Festival board retreat on Oct. 30, 2016. Whatever abuse Halls may have committed, though, doesn't appear anywhere in the official minutes of that retreat, which EW obtained from the university.
… Board member and OBF co-founder Royce Saltzman said, "OBF is in great hands. Openness has given each of us an insight into what has to happen to make OBF successful." He's also quoted saying, "The openness Janelle and Matthew demonstrated to the board of their working relationship is important."
And Doug Blandy, the UO's senior vice provost for academic affairs, says in the minutes that "such honest discussion leads to a stellar festival."
No one, according to the minutes, felt the need to comment on or even hint at Halls' supposed abusiveness.
In early December, though, more than a month after the retreat, Blandy — who would later sign off on Halls' firing — wrote to Halls that his "treatment of Ms. McCoy [during the retreat] was unacceptable" and threatened to terminate his contract.
And then Blandy – not known for his decision-making ability – gave Halls a raise and a new contract. Then someone fired Halls. Then UO's PR flacks cooked up a story for Around the O and the smear campaign started. I wonder when UO will give Keefer the records showing who started it?
Meanwhile I'm going to go check our dryer, just in case. For the nostalgic, here's a link to the smear campaign against me from Doug Blandy, Tim Gleason, Sharon Rudnick et al. during the first round of union bargaining.