While there is still no sign the GC's office is willing to settle the gender discrimination lawsuit brought by Prof Jennifer Freyd, this is the second time that I know of that Reed's office has agreed to settle with a male student who complained that UO had botched its investigation of sexual assault allegations against them. Kenny Jacoby had the story on the previous settlement in USA Today here:
… The U.S. Department of Education's Office for Civil Rights (OCR) under Secretary Betsy DeVos facilitated a confidential deal between Wallace's mother and the University of Oregon, in which Oregon agreed to change the athlete's transcript to remove reference to the sexual assaults.
In part because of the "apparent predatory nature" of the acts, the university had marked Wallace's transcript with a rarely used notation that would alert other schools to his actions, records show. "Expelled for sexual misconduct," his transcript said.
But with the federal agency's help, Loleta Wallace brokered a deal in which Oregon amended her son's transcript to say simply, "Expelled for student conduct," records show, a change that would make other schools more likely to recruit him.
Oregon promised Loleta Wallace that the August 2018 resolution agreement would "not be discoverable or releasable" under the Freedom of Information Act, but the USA TODAY Network obtained a copy from a university source. …
Hannah Kanik has the latest story in the Daily Emerald, on a different case, here:
The University of Oregon partially settled a lawsuit filed by a student who said he was denied his due process rights and was discriminated against because of his gender when he was accused of sexual assault in February 2016.
The university acknowledged that it failed to follow the procedures outlined in the Student Conduct Code and Standard Operating Procedures while investigating the student after the accusation, court documents show.
… In July 2017, Doe filed a complaint against the UO officials in charge of overseeing Title IX investigations, Sandy Weintraub, Carol Millie and Robin Holmes, as well as the University of Oregon, alleging violations of the Student Conduct Code and Standard Operating Policies, as well as gender-based discrimination.
… Carol Millie, UO Title IX investigator, was accused of interviewing Roe during the investigation without reporting the content of the conversation to the "record" — another violation of the university's policies. …
Read the partial settlement agreement here
As near as I can tell the plaintiff has agreed to drop his lawsuit against former VP Robin Holmes (now at Lewis and Clark), former UO Title IX investigator Carol Millie (now at OSU) and former Student Conduct Director Sandy Weintraub (now Director Oregon Law Commission) in exchange for a settlement to be determined in the next few weeks. As part of the agreement, UO  agreed that it had been negligent and had broken a long list of its own rules: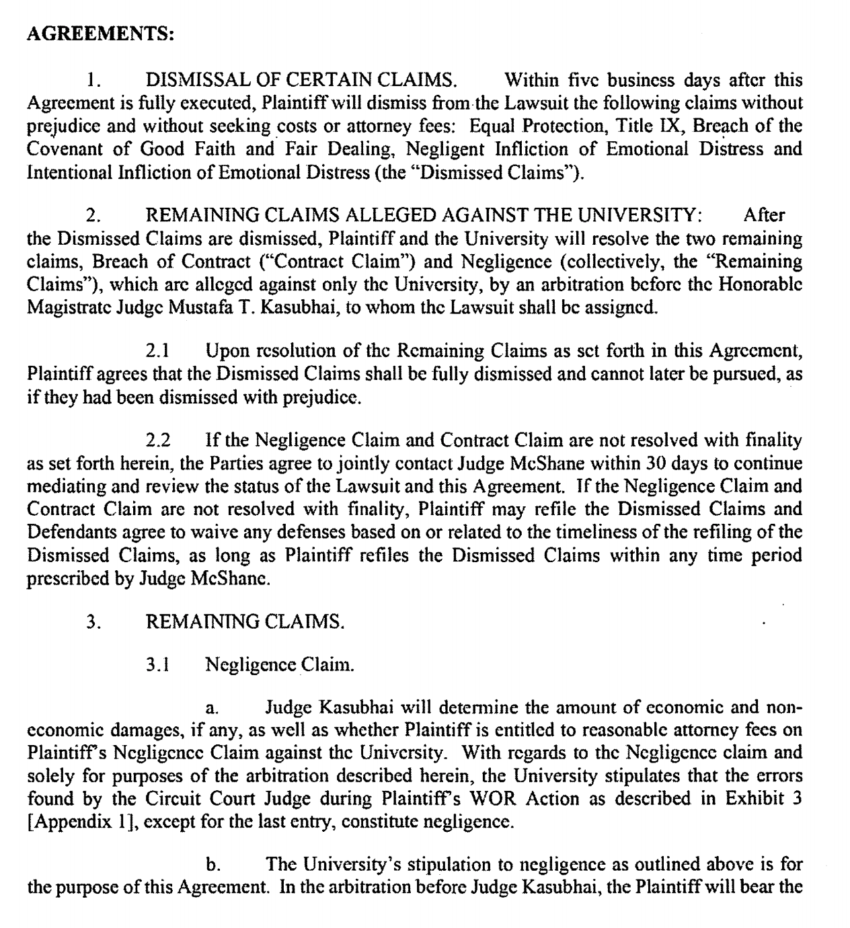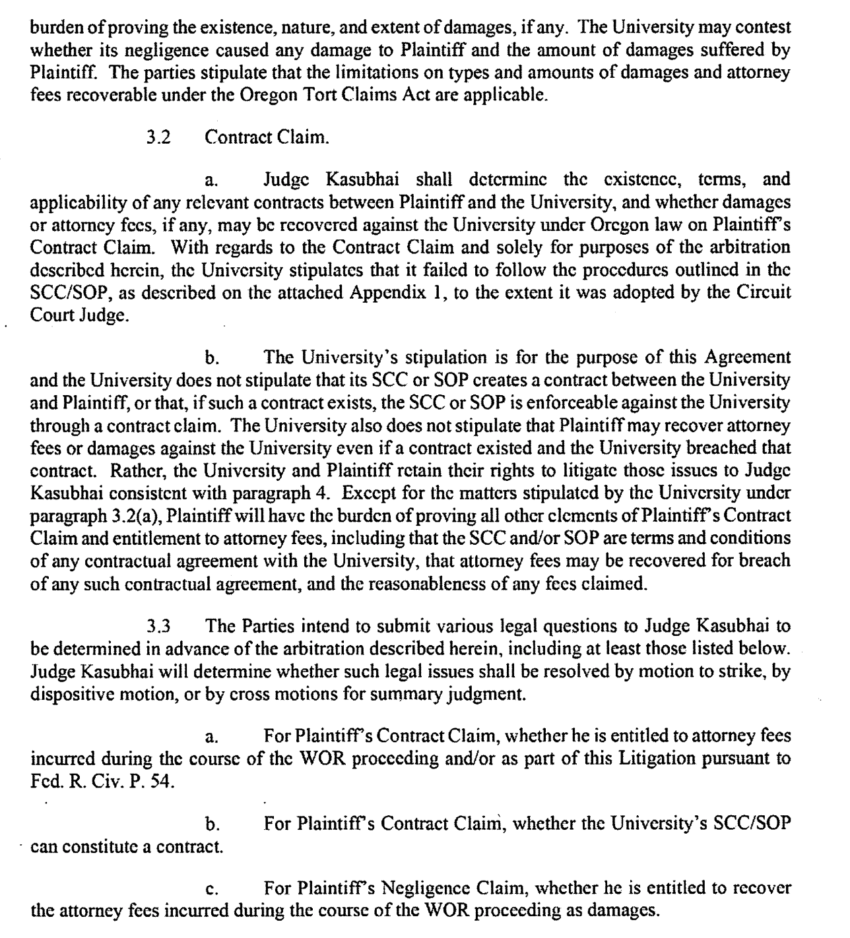 EXHIBIT III: