Update: UO's undergrad student government supports the grad students. In the Emerald:
Given this history, we were deeply disappointed to see that university administration is not interested in similarly striving to meet the needs of our GTFs. The paltry offers handed down to our GTFs have been thoroughly insufficient. Although it has been suggested that there are simply not enough funds, in the wake of former President Gottfredson's million-dollar severance package, those words ring hollow. To state that this university does not have the funds to provide paid medical and parental leave to its GTFs is utterly unacceptable and suggests that there is a dire need to reassess our university's priorities.
And what are those UO's priorities? Dave Hubin's Public Records Office is doing its best to stall release of the new data until after the mediation sessions with the GTFF later this week, but judging from last year's numbers, lining the pockets of the Johnson Hall administration seems to be job #1: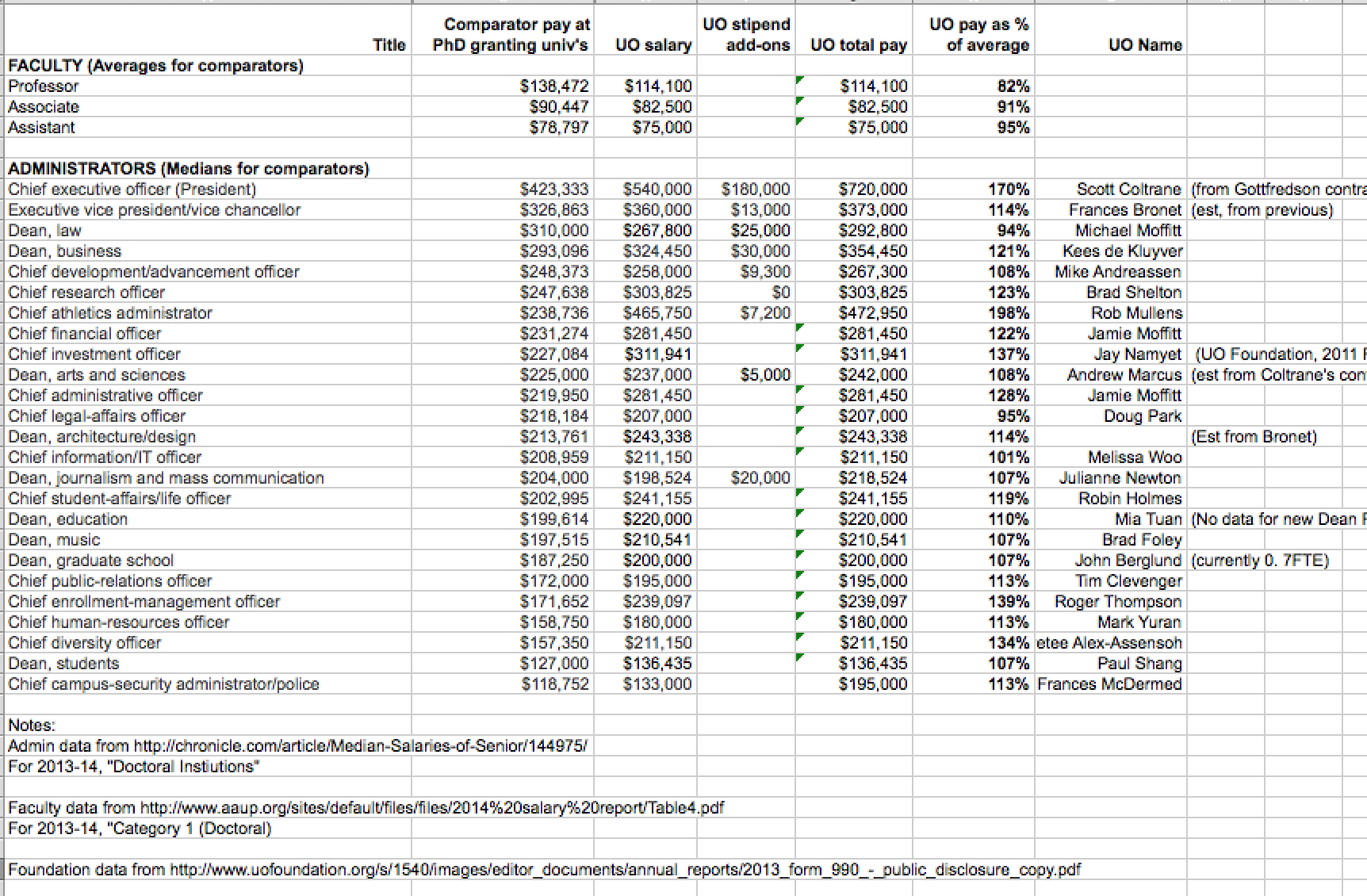 11/11/2014: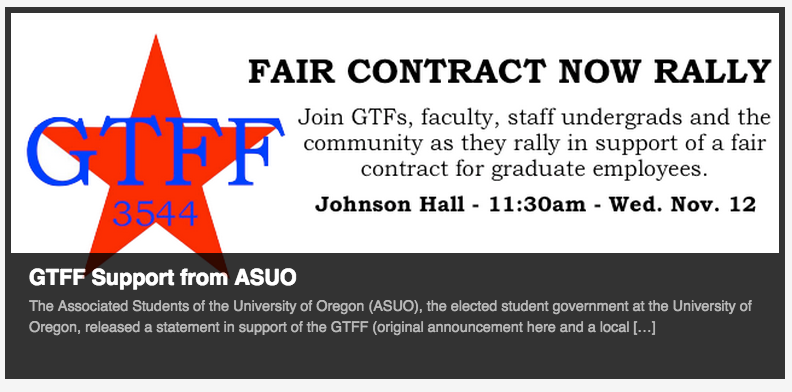 The UO administration's rather pandering response is below the break. I'm guessing the upcoming mediation session the email mentions is the reason the Public Records Office is hiding the contracts showing current pay for top Johnson Hall administrators.